On Saturday, October 27th, a group of people of colour gathered at our centre to share with each other stories of power, resistance and courage during different moments/periods in history. Participants brought with them a profile of a woman, or a story, poem or and/or photograph with them to share with the group. In the presence of others, and of course with chai and sweets, the afternoon was a lovely, intimate gathering to discuss stories of courageous women in history.
The event served the purpose we were hoping it would serve; to bring to light those stories of power that are often hidden (due to colonialism and erasure of queer POC history). It was also empowering to hear about defiance and resistance on behalf of women who were up against such powerful regimes, systems, and oppressions. As much as no one person has any burden to serve as a source of empowerment for an entire group of people, reading these profiles definitely gave us a sense of courage and power in our own actions. The feeling that we are not alone in this harsh political climate, and that there are generations of people that have come before us to advance the causes of social justice. The courage and hope that we can and will continue fighting for them. For us. And for the future. 
A huge thank you to everyone who came and shared space in such a beautiful way. 
– Harleen
Below are a few of the profiles that were shared during our event. These summaries were written by some of the participants, and are very brief. Therefore we encourage you to further read into the history of these chosen profiles:
Asma Jahangir (1952-2018)

Asma Jahangir was a Pakistani human rights lawyer and activist who founded the Women Action Forum, a free legal aid center and co-founded the Human Rights Commission of Pakistan. She was a force of resistance and one of the very few people who stood up against the most powerful dictators and bureaucrats of the country to fight for justice. When the military dictator, Zia-ul-Haq, introduced discriminatory laws against women and minorities in 1980s, Jahangir publically challenged his agenda and opposed his rule and laws. She fought for democracy throughout her life. She was an advocate for women rights and a voice for marginalized communities and minorities. She was jailed, attacked and abused throughout her life yet she continued to raise her voice and defended human rights.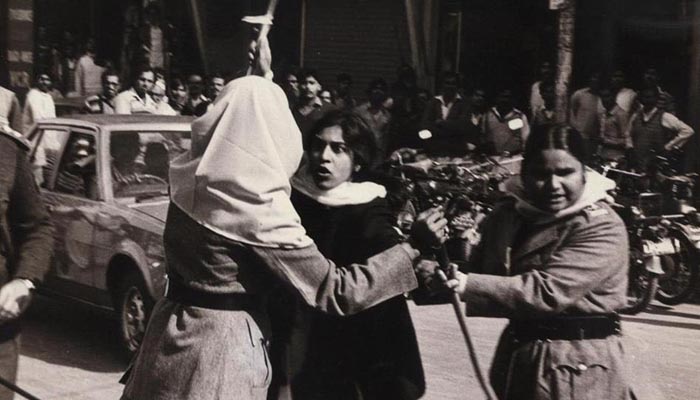 Begum Rokeya (1880-1932)
Rokeya Khatun. commonly known as Begum Rokeya, was a Bengali social activist, writer, and Muslim feminist during the time of British rule over the Indian subcontinent. She wrote many novels, poems, short stories and essays that advocated for gender equality between men and women.  She was a firm believer in the right and impacts of education for young girls and women. She set up her own school for girls in Calcutta despite harsh criticism, and went from house to house to persuade parents of the benefits of sending their girls to her school. She even arranged for horse-drawn carriages to pick up and drop off the girls from their home. She ran the school until her death in 1932. Begum Rokeya's writings called upon women to protest against injustices and break the social barriers that discriminated against them. One of her works is called Sultana's Dream, where the gender roles are completely reversed in order to show the unjust treatment under gender inequality.  
Anna Mae Aquash (1945-1975) 
Anna Mae Aquash was born in 1945 in a small village in Nova Scotia. She was an activist for Indigenous rights. She faced racism in early life, especially during the period when she attended school of her reserve. Through this harsh treatment, she continued to value her traditions and history, and began to partake in learning about the Micmac traditions. She volunteered for the Boston Indian Council, helping urban Indigenous people deal with addictions and unemployment. By the early 1970s, Anna Mae was a follower of the American Indian Movement (AIM), a protest group asserting Indigenous rights in the United States. Aquash participated in AIM's Trail of Broken Treaties march on Washington DC, which culminated in AIM's occupation of the Bureau of Indian Affairs building. In 1973 she joined the occupation of the village of Wounded Knee, a historical symbol for Indigenous Peoples as the site of the massacre of the Sioux by the US Cavalry in 1890. On February 24th, 1976, she was murdered and her body was discovered in South Dakota.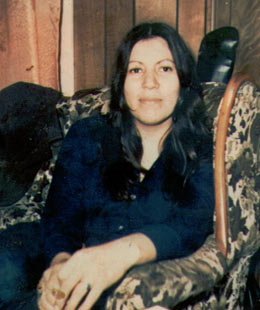 Marsha P. Johnson (1945-1992)
Marsha P. Johnson was an Black trans woman who was an activist, drag queen, sex worker, and advocate for trans and queer people of colour. Johnson was a key figure during the Stonewall Uprising in 1969. Following the events at Stonewall, Johnson joined the Gay Liberation Front with friend Sylvia Rivera, with a mission to to improve the material conditions for LGBTQ citizens. In June of 1970, the first of the GLF marches took place in New York City. These marches, ones that Rivera and Johnson had hands in organizing, would develop exponentially and become what we now call "Pride". That same year, Johnson and Rivera formed the Street Transvestite (now Transgender) Action Revolutionaries (STAR), a community organization that provided services to homeless LGBTQ youth. Johnson also became an outspoken activist with the AIDS Coalition to Unleash Power (ACT UP) and protested on Wall Street against the inaccessibility of new HIV/AIDS medication.
Rani of Jhansi (1828-1848)
Lakshmibai, or Rani of Jhansi (Queen of Jhansi) was the queen of the Indian state of Jhansi in North India and was a key leading figure of Indian Rebellion against British rule. Since childhood she studied and showed interest in horseback riding, fencing and shooting. In 1842 she was married to the King of Jhansi, and in 1853 she and the King adopted a boy. One day later, the king died, but not before issuing a letter that Jhansi should go to his widow upon his death, until his adopted son can take the throne. Although this letter was given in the presence of British officials, the British were keen on claiming the territory of Jhanshi under their rule, and therefore did not accept the terms of the letter. However, they did allow Lakshmibai to continue to control Jhansi until they can arrange to take over the rule. During this time, Lakshmibai assembled a small army, but support was difficult to gain among the people. She fought against the British troops in a "Do or Die" battle for freedom. Lakshmibai wanted independance. However, she lost control over her fort against the better trained and equipped British troops. Lakshmibai, after further strengthening her army, then went on to conquer fort of Gwalior, even against the tremendous strength of the enemies.  A few days later the British army attacked again and Lakshmibai had to flee. She had her adopted son tied to her back, a sword in each hand and the reins of the horse in her mouth. Lakshmibai suffered fatal wounds, but she still managed to ride her horse to a secluded place. Upon her escape, she handed her son to a trusted general and shortly died. The British general who had been sent to battle against her army described her as "the most dangerous of all the rebel leaders".