Building vibrant and supportive communities is a big part of the work we do here at the centre. This is why we organize and host many public events throughout the year. We organize events as needs arise in our communities, as well as host the following regular events that are open to the public. All events are kid-friendly.
Throughout the year, we host public monthly potlucks so that we can celebrate with the community different significant South Asian events. For example, we have potlucks for: Eid, Diwali, Nowruz, the start of spring, and many more! We believe that food connects people, and our potlucks are a chance for us to share a meal with the women in our communities, and enjoy our time together.

Potlucks often occur the last Thursday of every month. Please check our calendar for updates on this month's potluck!
Every summer, our centre organizes a picnic for women and their families at a public beach. There is a small fee, and it includes transportation and entry to the park. The annual picnics are a chance to enjoy the outdoors during the short Montreal summer, and a chance to meet people, and eat and relax in the sun. Picnics are usually organized at the end of July or start of August.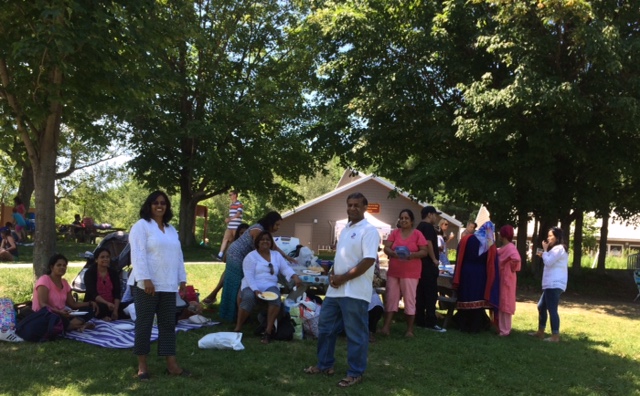 To celebrate the end of the year, we host an annual party in December that is open to all! The event is a celebration of our vibrant community and the magic we were able to share all year. The party includes performances, music and dancing, games for children, and food. 
Public Showcase by the Youth Program
The youth program organizes an annual showcase near the end of the school year which displays their talents and art they created throughout the year. Every year, there is a theme and/or an artistic medium that the youth explore. In the past, youth have hosted a spoken word showcase, and dance show, and a photography exhibit. 

The event is organized by the participants in our girls groups, who are encouraged to be creative, push boundaries, and vocalize their perspectives on pertinent social justice issues.