The South Asian Women Autonomous and Independence Project
All programs are FREE !
For more information contact:
514-528-8812 extension 105 Iram (Urdu, Hindi, Punjabi), Panchi (Bangla), Mangaie (Tamil)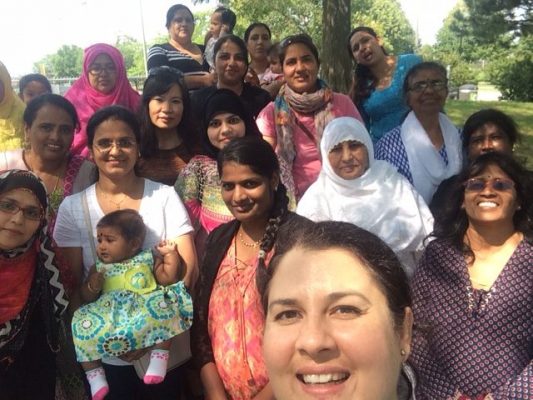 In partnership with community organizations, topics may include:
• Self-confidence and self-affirmation
• Decision-making
• Development of different interests and abilities
• Access to employment
• Women's rights, laws and the judicial system, and gender equality
• Violence against women
• Health and social services
• Parent-child relationships
• Educational system (integration and volunteering) 
• Continuing Education
• Lectures by community professionals
• Community outings and picnics
• Cross cultural exchanges
Topics include:
• How to use public transit 
• Going to the local grocery store (item identification, budget and cost comparison) 
• How to open a bank account and use an interac/debit card
• What and where are services such as the local CLSCs, and police and fire departments 
• How to use local amenities such as the library, centre des loisirs, maison de la culture, etc.
• Community organizations are in your area and how can they help you 
• Basic language classes
• Discussions on gender equality issues 
• Arts, crafts, drama, theatre, exercise 
• And many more…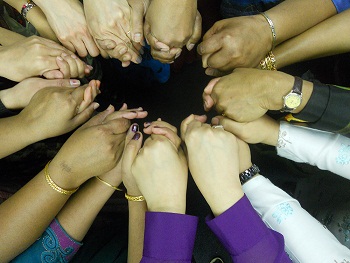 We are strong.
We have worth.
Our lives are meaningful.
We can find contentment.
We are smart.
We are beautiful
We will not make excuses.
We are important.
We can make our dreams come true.
Have no fear.
We can support each other.
We can always be happy.
We can find solutions
We are not alone.
We can do anything we put our mind to.
Violence is never okay or justifiable.
Our work at home is valuable.
We can always be at peace.
Help is there for us.