The South Asian Women's Community Centre (SAWCC) is dedicated to the empowerment of women of South Asian origin. Our services are offered to women and their families from all around the world, regardless of their origin, colour, status, age, religion, beliefs, ethnicity, gender expression or sexual orientation. 

The organization develops programming to facilitate women of South Asian origin gaining autonomy, working collectively, making inroads into Canadian and Quebecois society and seeking redress against discrimination. In view of the unique socio-cultural background of South Asians, the organization aims to help women of South Asian origin develop their creative potential to the fullest, raise their social and community awareness, and create a sense of cohesion within the South Asian community.
The organization is guided by the international Convention on the Elimination of all Forms of Discrimination Against Women (CEDAW) and the Canadian and Quebec Charters of Human Rights.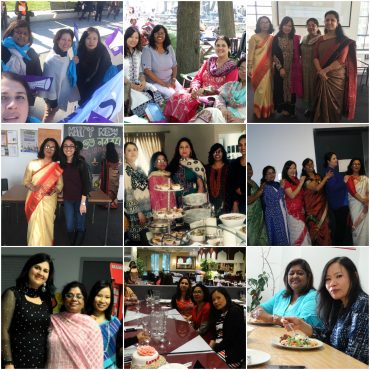 The South Asian Women's community Centre was founded in 1981. 

In 1980, a year prior, a group of nine women, of varying ages, of South Asian origin living in Montreal had met, to discuss the lack of an organization that met the needs of women from our backgrounds. Some of the women were young students or homemakers, others established professionals. It was a time of ferment and re-thinking about women. In our countries of origin and around the world – the UN Year of Women and the Mexico Conference in 1975, and post-colonial generations were coming of age and seeing that promises in many areas, including gender equality were not being addressed. New groups – autonomous women's organizations were being formed. There was a spurt of publications and magazines. All this fuelled and influenced us.

In Montreal there was a growing population of South Asian origin, women whose cultures and languages weren't represented or understood and were unable to access what was available to them.  So this intergenerational group of women of South Asian origin in Montreal decided to do something about it.  From this collective, SAWCC began and today has a centre that is open on a daily basis to meet the needs of women and their families.  From the get-go the collective saw SAWCC as a movement to empower women.  A lot of our work was on addressing the issue of violence against women; and it still is.  The founders were also clear that we did not want to be a philanthropic organization, but everyone, including themselves would benefit.  The guiding principles of SAWCC from the start have been feminism and sisterhood.  And it has straddled the worlds of services, advocacy and activism. From its beginnings SAWCC was unique in that it brought together women from all parts and communities of South Asia.  SAWCC has evolved and changed in response to the changing demographic and needs of the community, but its core values have stayed the same.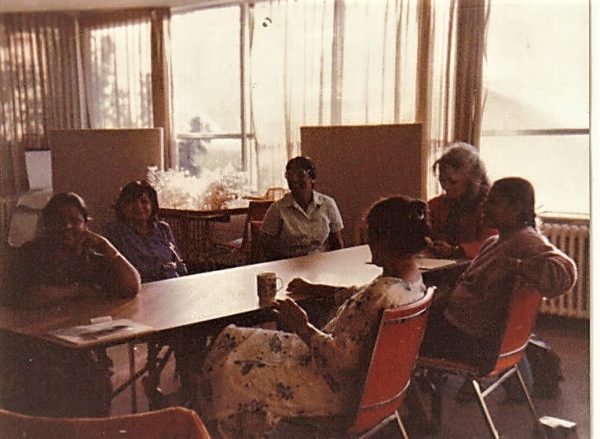 The South Asian Women's Community Centre (SAWCC) acknowledges that we live on unceded Kanien'kehá:ka (Mohawk) territory. We recognize the huge injustices, violence, and pain that Indigenous peoples (acknowledging the diverse and various ways Indigenous Nations identify) of this land have suffered and continue to suffer as a consequence of ongoing settler-colonialism. We pledge our support and solidarity with Indigenous peoples on this land in defense of their lives, their lands, and their struggles to live in dignity, and justice. In particular, we are in solidarity with Indigenous Women. We commit to act in solidarity in tangible ways.