The South Asian Women's Community Centre (SAWCC) acknowledges that we live on unceded Kanien'kehá:ka (Mohawk) territory. We recognize the huge injustices, violence, and pain that Indigenous peoples (acknowledging the diverse and various ways Indigenous Nations identify) of this land have suffered and continue to suffer as a consequence of ongoing settler-colonialism. We pledge our support and solidarity with Indigenous peoples on this land in defense of their lives, their lands, and their struggles to live in dignity, and justice. In particular, we are in solidarity with Indigenous Women. We commit to act in solidarity in tangible ways (from SAWCC gathering on the 20th of June, 2015, for more information see SAWCC August Bulletin, 2015).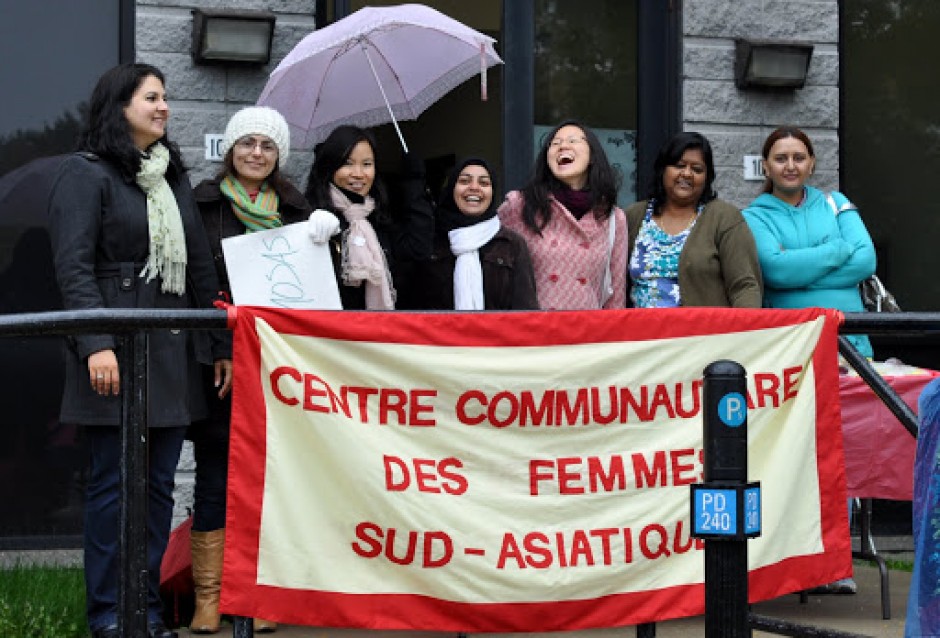 The South Asian Women's Community Centre is dedicated to the empowerment of women of South Asian origin. The organization is committed to support South Asian women and their families facing discrimination on the basis of physical and mental ability, religion, colour, nationality, age, sexual orientation and identity, caste, and class. The organization will be guided by the international Convention on the Elimination of all Forms of Discrimination Against Women (CEDAW) and the Canadian and Quebec Charters of Human Rights.

The organization will develop programmes to facilitate women of South Asian origin gaining autonomy, working collectively, making inroads into Canadian and Quebecois society and seeking redress against discrimination. In view of the unique socio-cultural background of South Asians, the organization shall aim to help women of South Asian origin develop their creative potential to the fullest, raise their social and community awareness, and create a sense of cohesion within the South Asian community.