South Asian Women Autonomous Independent Project

All programs are Free !
For more information contact
514-528-8812 extension 105
Iram (Urdu, Hindi, Punjabi)
Panchi (Bangla)
Mangaie (Tamil)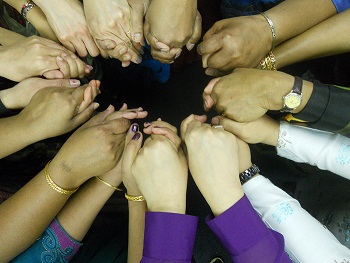 We are strong.
We have worth.
Our lives are meaningful.
We can find contentment.
We are smart.
We are beautiful
We will not make excuses.
We are important.
We can make our dreams come true.
Have no fear.
We can support each other.
We can always be happy.
We can find solutions
We are not alone.
We can do anything we put our mind to.
Violence is never okay or justifiable.
Our work at home is valuable.
We can always be at peace.
Help is there for us.